Overview of PCO Processes
Multiple Attributes; Measured Improvement
The views of what constitutes performance and value can vary significantly among different stakeholders – even within the same organization.
Measurement of performance and value, qualitative or quantitative, may be in "hard" monetary terms, or by an amalgamation of several hard and "soft" attributes. Typically, the more diverse the stakeholder representation, the more varied the viewpoints. Similarly, there are contrasting ideas of how to achieve best value programs, project and systems.
Cost and scheduling improvements

are typical expected outcomes of the Performance & Cost Optimization (PCO)™ review process. However, there are usually several other factors to be considered to ensure success. The thrust of our work applies across the 360 degrees of the life-cycle: from initial needs evaluation & planning, through formulation & definition, implementation & project delivery, to service delivery, turnaround and retrofit / business transformation.
Scope of Performance & Cost Optimization (PCO™)
Holistic Framework
The PCO™ process is used to guide and improve managerial and technical efforts across the complete life cycle from early identification of issues and preliminary planning through to delivery of improved services.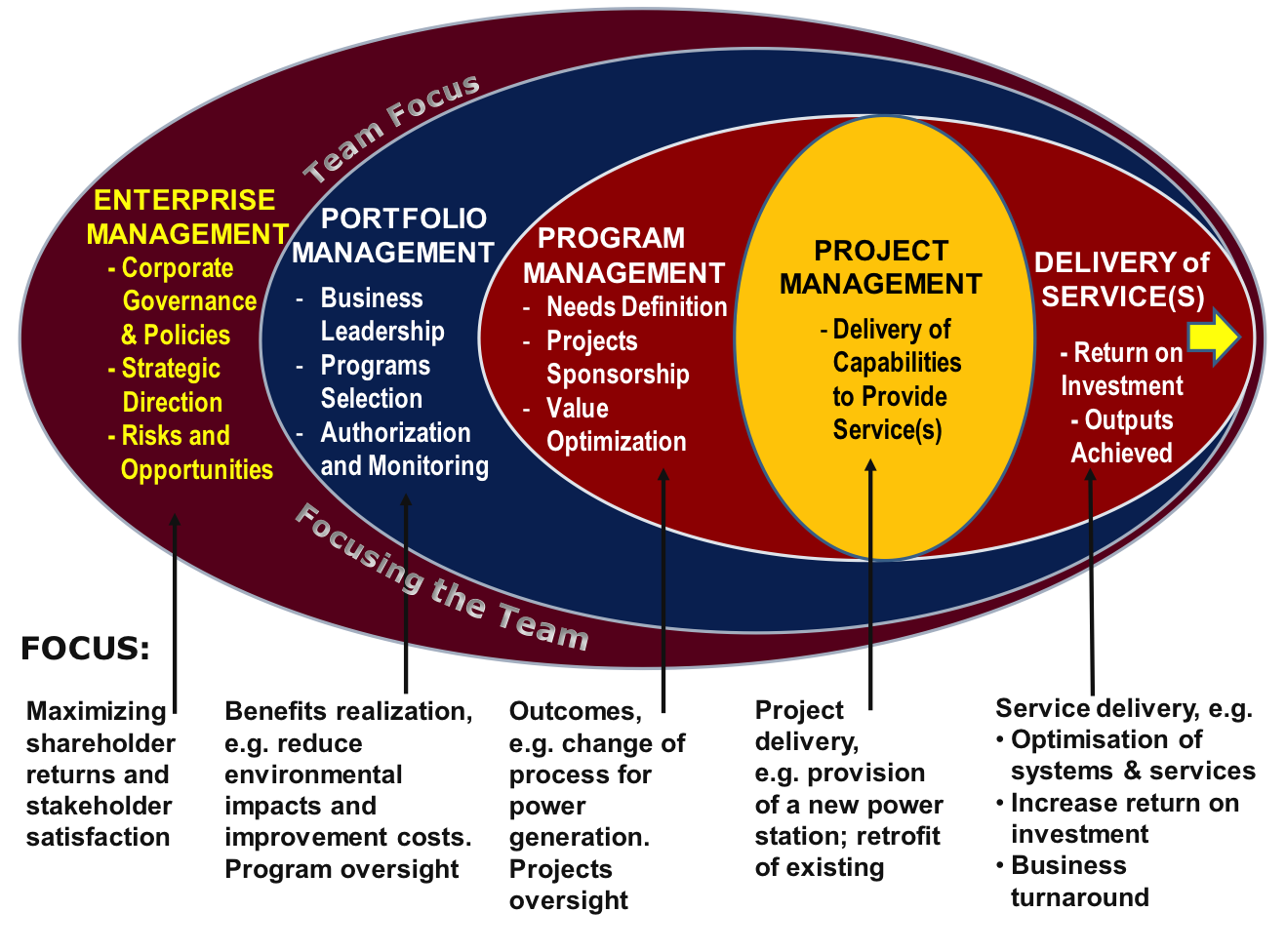 PCO™ links back to the organization's business strategies & plans – and then forward to the cost-effectiveness of the long-term service(s)
Structured, Analytical Approach
Performance and Cost Optimization™ comprises strategic diagnostics and structured, analytical reviews, as well as creativity, testing and development processes to initiate options for improving efficiencies and overall cost-effectiveness. Consideration of this leads to significant improvement in value of the program, project or service through the following categories of activity. A value file is developed and continually updated throughout the project life.
►Our independent Value Assurance (VA) diagnostic review approach comprises:
♦ Assessment and oversight processes to ensure programs and projects start and stay on track
►Our facilitated Functionality & Efficiency (F&E™) review applications include:
♦ Value Strategy & Definition - identification and planning for optimum performance and value, e.g.
- Strategic Direction to define overall requirements and master plan
- Concept definition for best value program/project direction at defined risk
♦ Performance Optimization – and realization of expected value, e.g.
- Realignment (or rescue) of a wide variety of over-budget and behind-schedule projects
- Business transformation for program turnaround & productivity enhancement
❖ The techniques and tools applied within any of the PCO™ reviews may vary with the type of application, specific goals and timing.
►We also conduct training & coaching in advanced program & project value improvement techniques.
Key Aspects of the PCO™ Process: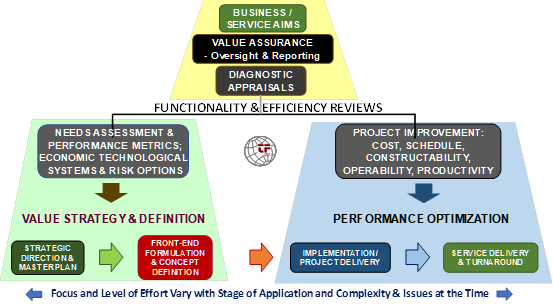 A key tool is our
INSPIRE™ 360º performance planning & improvement process.
This encompasses a number of advanced project management techniques and provides a platform for rapid and reliable enabling of far-reaching decisions on significant change.